About Morgan Wills and the Crafty Squirrel
Morgan Wills has always been a maker, a crafter, a creator and collector. As a child she was forever making things – doll house furniture, sewn textile items and fun bits and bobs from things she found around the house. At high school her favourite subjects were always the arts-based ones. Morgan then went on to complete a Certificate of Interior Decoration, an Associate Diploma of Arts – Interior Design and a Diploma of Arts – Furniture Design & Construction. Working in both fields, as a self-employed consultant and contracted through architects, she eventually went on to work for 12 years in event management for the State Government of Victoria. In 2005 taking a year off on maternity leave with her daughter, Morgan found the time to start making lots of textile-based products – baby blankets and dolls, and scarves for her husband. Eventually she reached the conclusion that perhaps she could make enough for an occasional market stall. Morgan Wills was in business!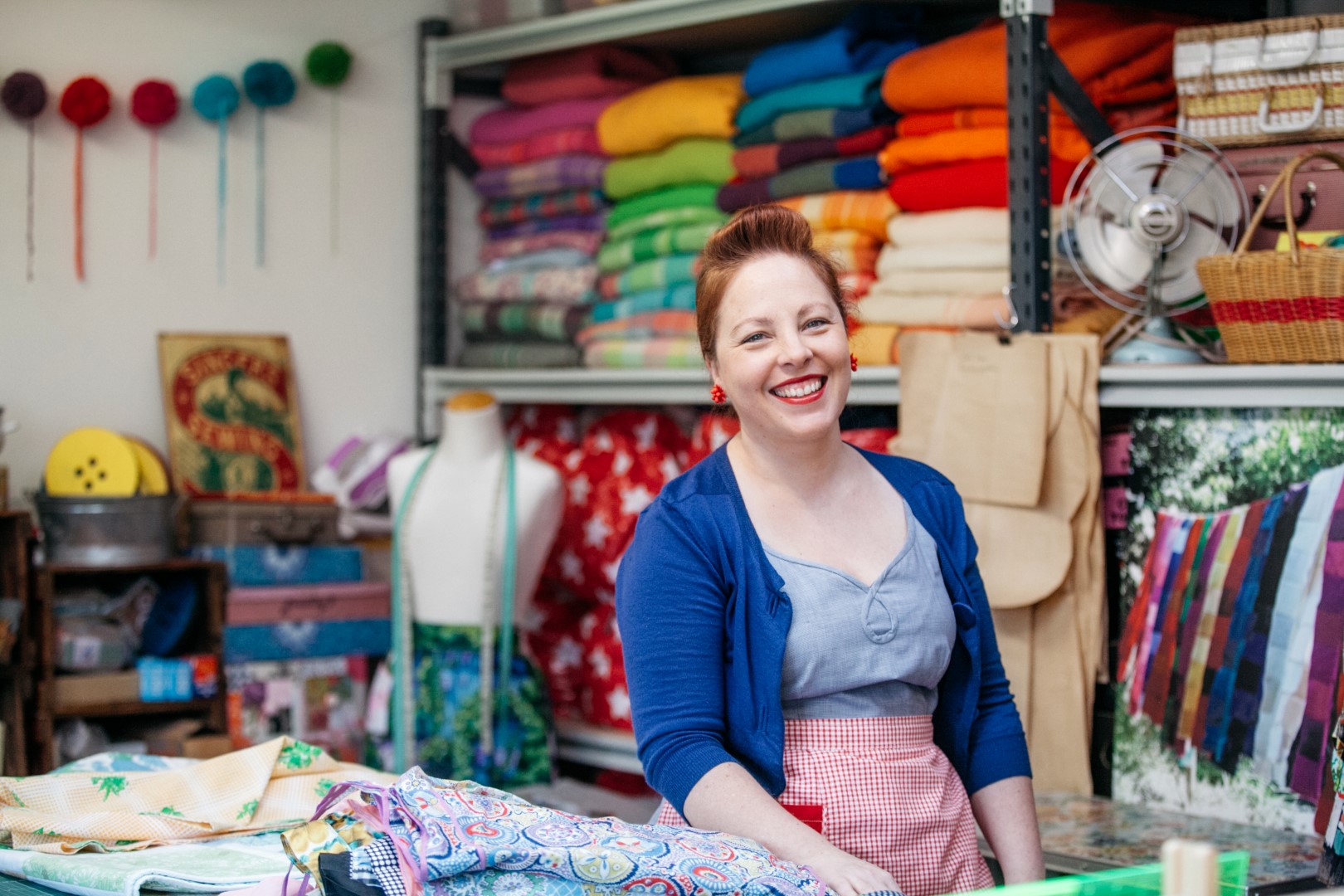 At the markets, Morgan met retailers who were interested in buying her work for their stores, she then began to wholesale continuing to sell at markets and then having stands at selected gift fairs. The business boomed, and at its peak had close to 100 stockists around Australia and New Zealand. As the business grew Morgan decided that she really wanted a studio shop where she could make and sell all sorts of goods. Looking extensively around the inner-city suburbs of Melbourne and regional Victorian towns. Ballarat had loads of appeal and when she came across what is now the Crafty Squirrel HQ – it was almost too good to be true. In 2011 she made the tree change from Melbourne - Morgan and her family haven't looked back.

Morgan now spends three days a week behind the scenes in her studio and office; designing and making, working through her never ending 'to do' list, planning her crafty tours of Japan and running workshops and retreats in Ballarat and Hobart plus packing and sending orders from her online shop.

On Thursday, Friday and Saturdays you'll find her behind the shop counter where she loves to meet like-minded crafty visitors.

The Crafty Squirrel is located on the Corner of Errard & Urquhart Streets, Ballarat Central, Victoria.